Several months ago I tried accessing a Cisco whitepaper (can't remember which one or what topic) and was prompted to register for a prize draw. I was bored to so thought 'what the hell', couple minutes later I was done and forgot about it. Until the post turned up this morning!
I cracked the box open and found a rather shiny looking pen (see below):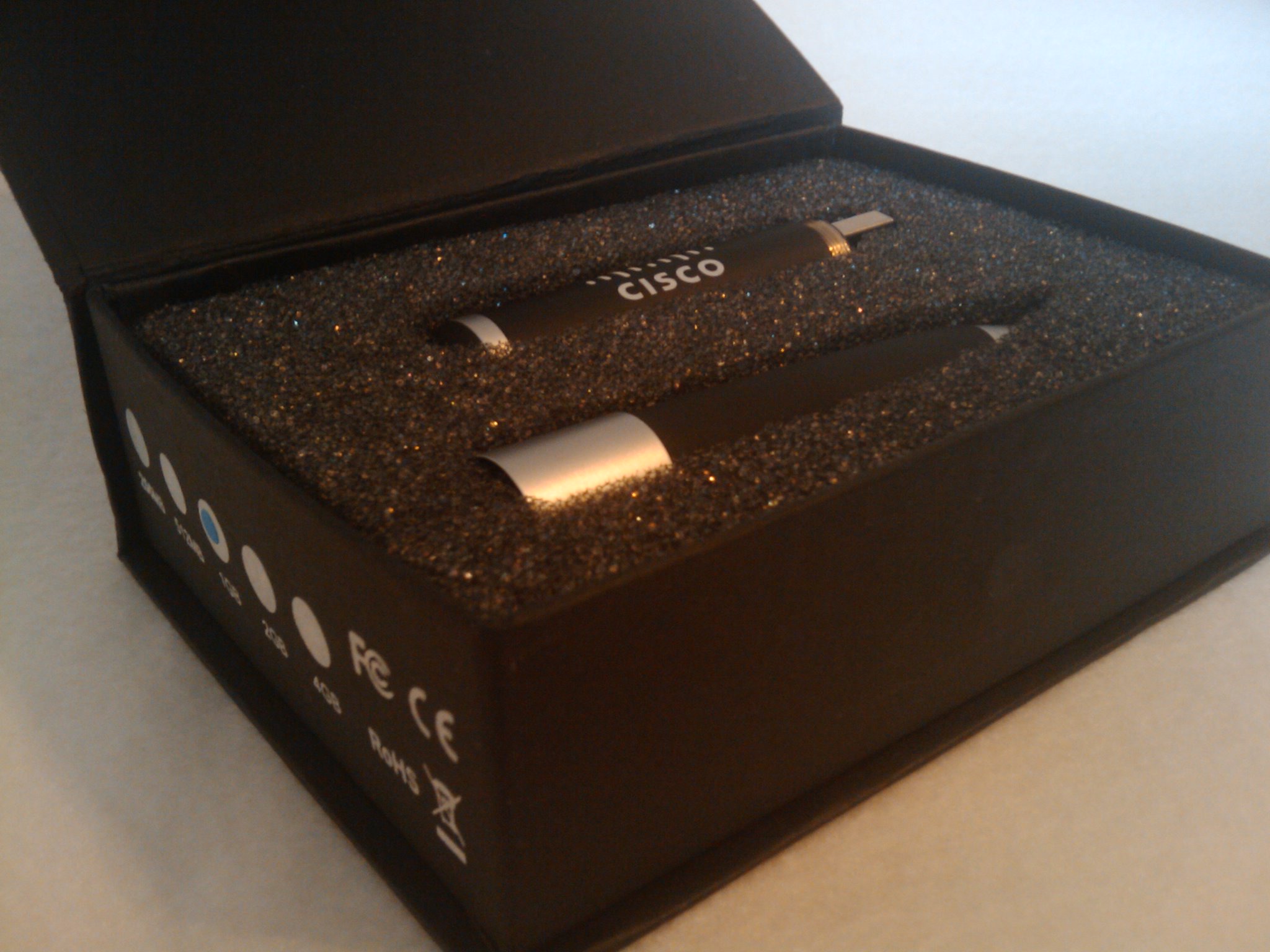 Very shiny box for a pen, but it turns out that Cisco know geeks; the pen also includes a 1GB USB drive!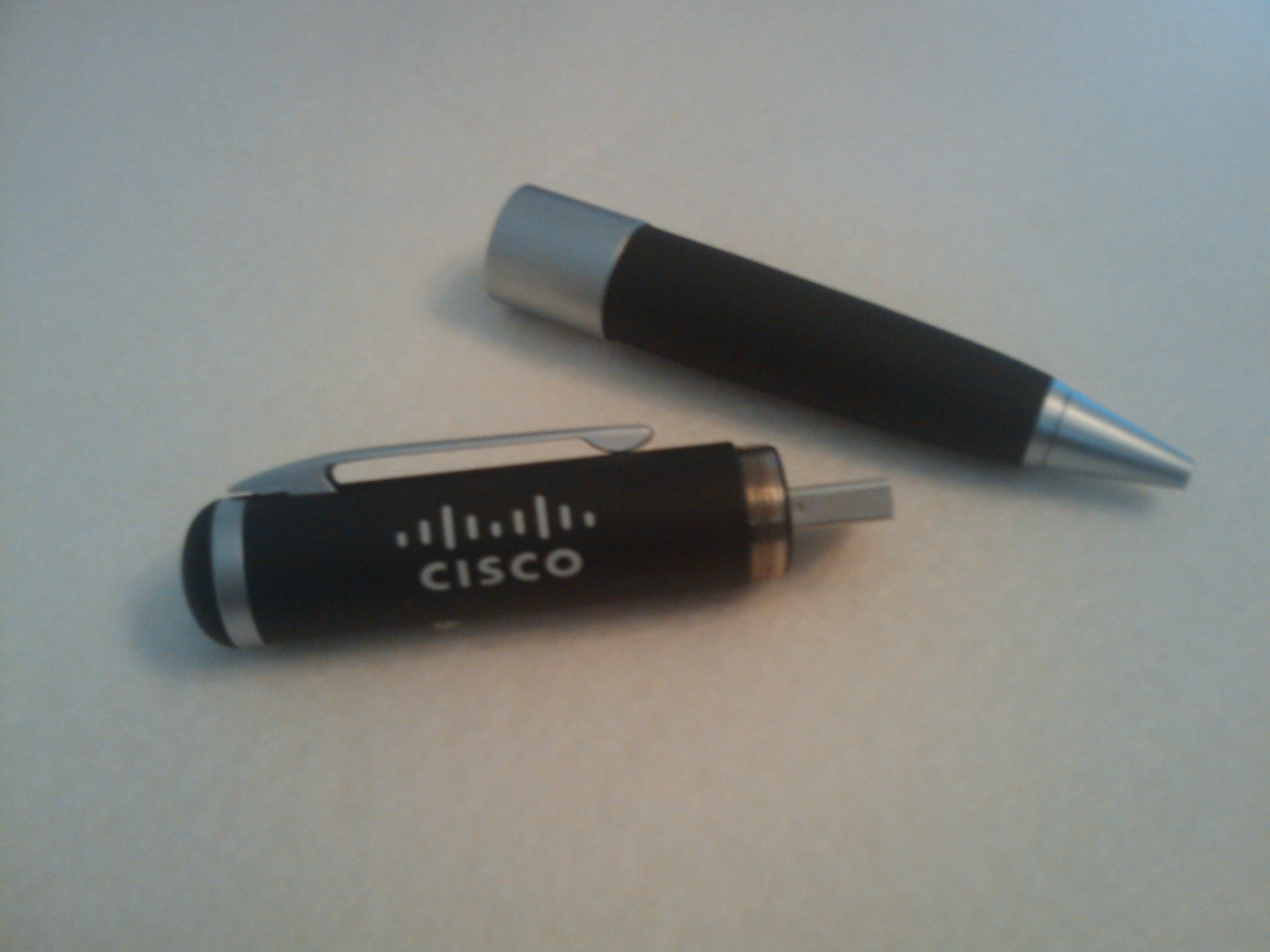 And the perfect finishing touch? The end of the pen also includes a laser pointer, which has given me great enjoyment watching the dog chase and try to devour the red spot on the carpet. Thanks Cisco.
— Andrew Waite